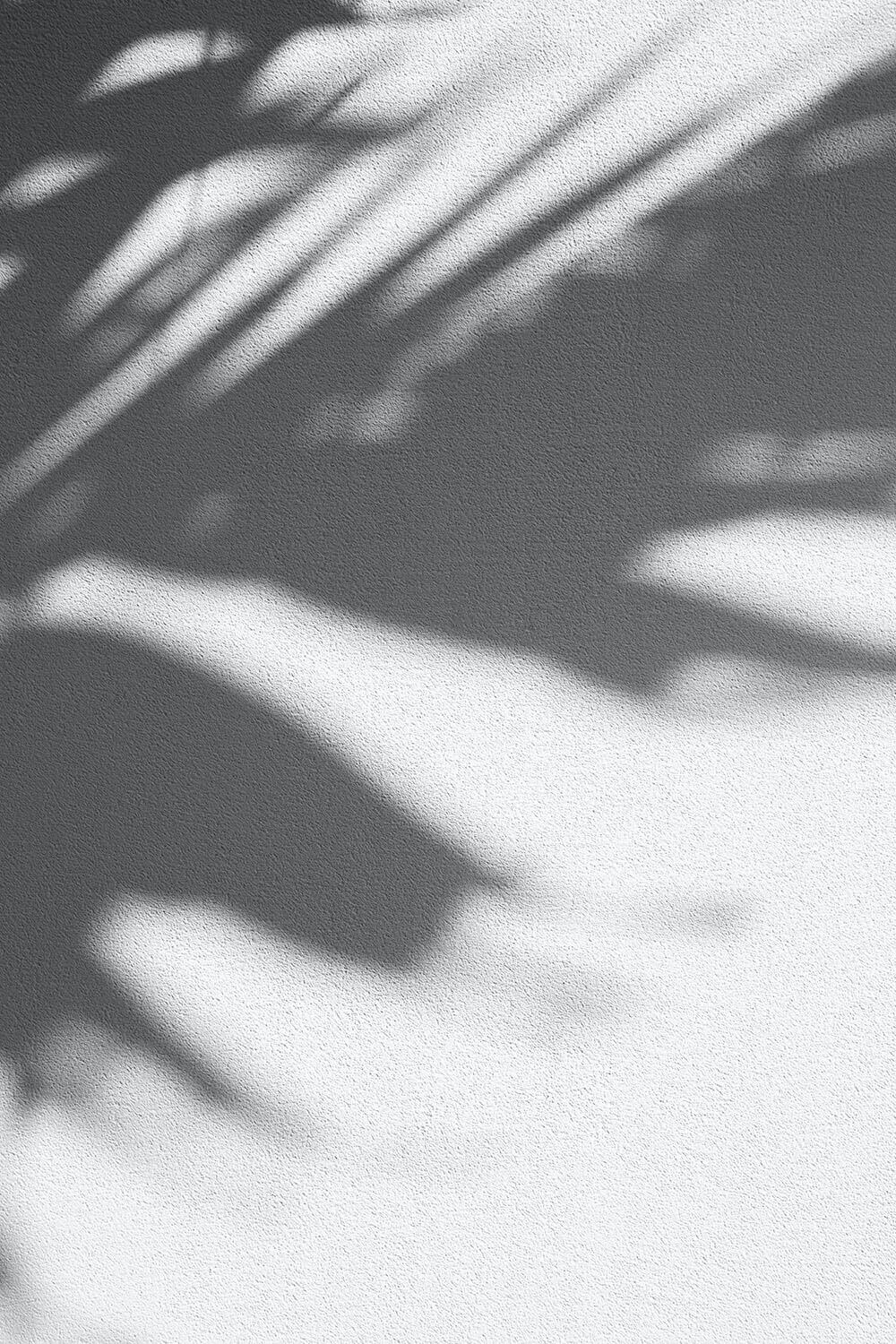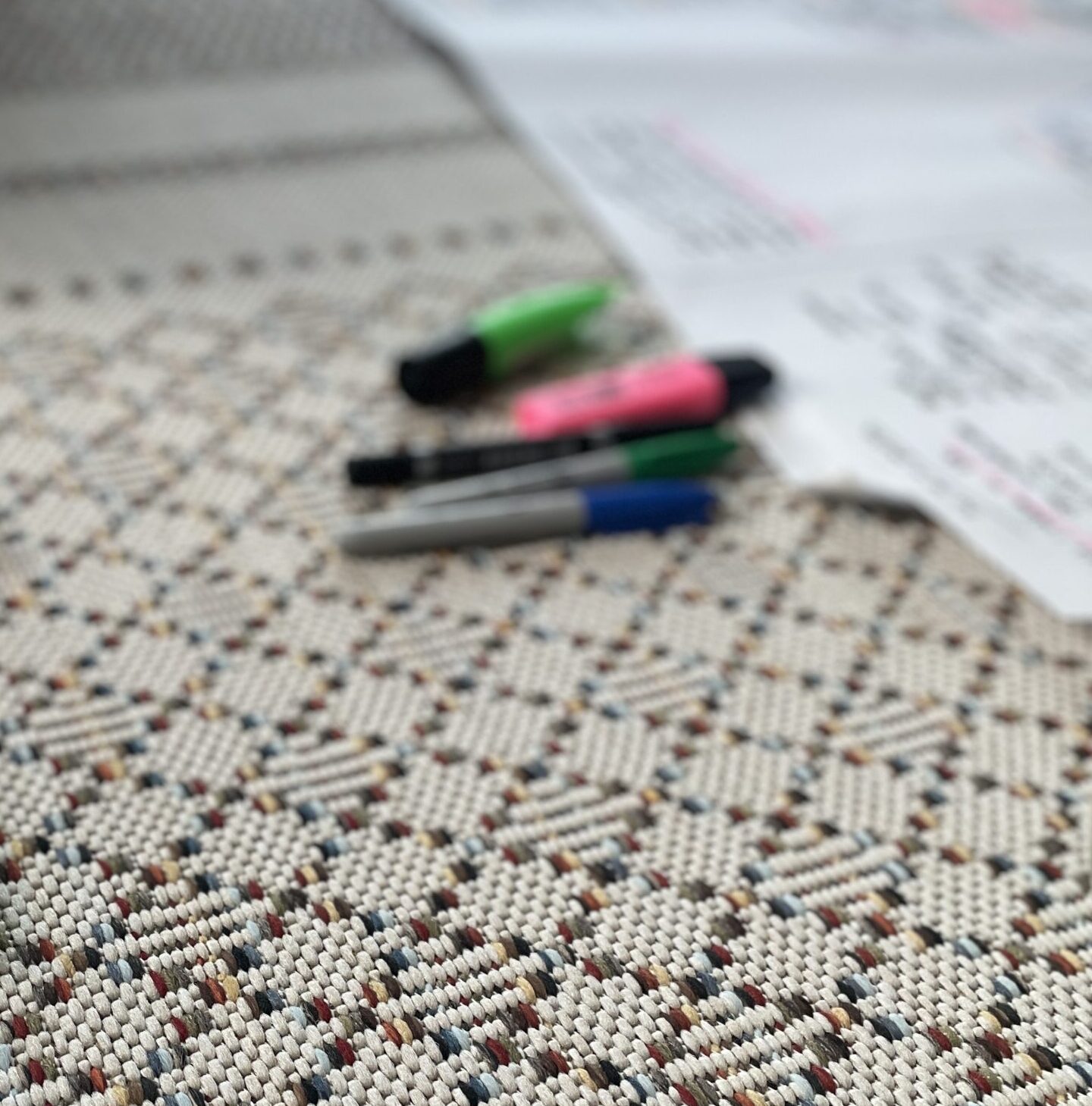 TAKE CONTROL
Rethink Your Life
Online Guided Workshops specifically curated to help you align what you do to who you are. We'll go through a self-reflection journey specifically designed to create a plan forward.
Get Moving Now
∨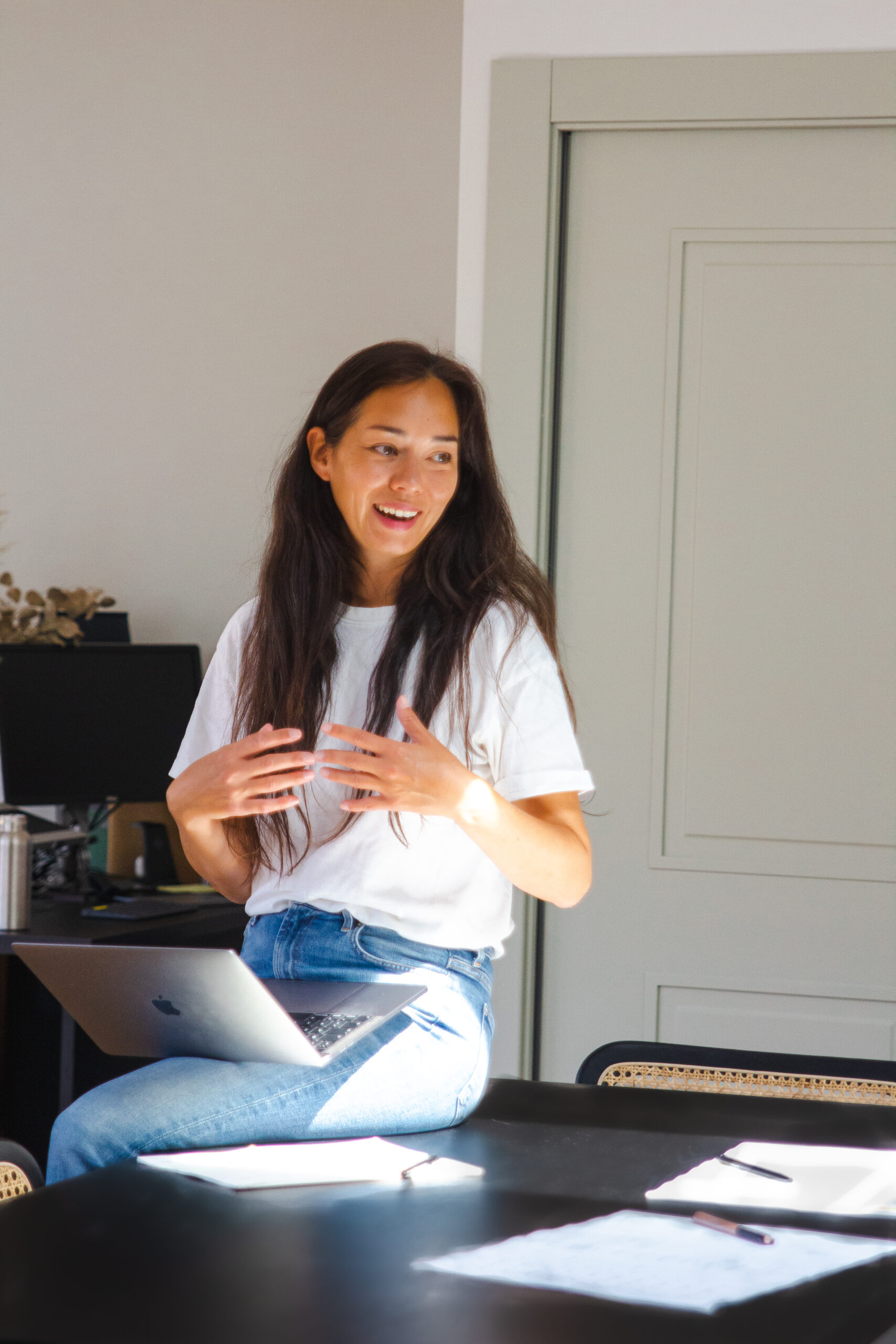 THE PROCESS
The 3 Phases of the Rethink Method

Phase 1: Get Organized
There are so many thoughts in your head, your notebook and various bookmarks, this is the time to sit down and ask yourself real questions about you and your life. My process is based on neuroscience and follows a clear path to organize for the next phase of the workshop.
Phase 2: Map Your Life Path
Learning about different frameworks but using just One, we'll put all the answers from phase 1 in motion to design the life of your dreams, taking current life and financial realities into consideration.
Phase 3: Take Action
Once a plan is set and a schedule in place, we'll learn how to stick to it and put discipline in place. You will benefit from an online community support to hold yourself accountable and direct access to me to ask questions you may have to follow your vision. 
Take power of your narrative
If you feel stuck in your job or have a million ideas when daydreaming but think these are not for you to live, let me prove you wrong! You can be and do anything you want with a bit of guidance.
You don't need to fit in
Because we're meant to stand out! However, this is not something our societies train us for, and this is specifically why this workshop exists: so you can rethink what standing out means for you.
Start living, not just existing
The last years shifted your vision of the world, and you can see now that you want something else out of life. And it is hard to pinpoint what that should be or how to get there. You're in good hands here!
MY PROMISE TO YOU
What you'll get by the end of the workshop
Most of us don't know where to start for the next steps in our lives, so whatever you feel: you're not alone! Thousands of people ask themselves the same questions you have in your head, so you'll be one step ahead with this workshop that will get you all the below and much more!
Clarity
You'll feel like all the thoughts in your head are finally organized with a clear vision forward
Relief
You will see that you too have a north star that guides you and can follow that path
A Plan
You will have all the tools and guidance to create your plan to live the life you want
Motivation
You'll feel like you can take over the world and do anything you want in life
"Most people spend 8 hours a day, 5 days a week in a job they mostly don't like, enjoying life on weekends and vacation. If this doesn't make you happy: it's time to rethink your life"
YOUR VALUE PACK
Full Workshop + 2 Coaching Calls + Community Support
Our process will be self-discovery, direction, and progress. We'll work on concrete actions and mindset shifts, and I'll guide you from start to finish
∨
What are the Modules content?
Phase 1: Deep Dive to Get Organized
Duration: 3-4 hours
Content: 2 lessons, 1 worksheet
I've come up with a canvas that poses intentional questions in a specific order to help you see the big picture of your life. The order of this phase was thought of to make everything flow, using neuroscientists methods that helps your left and right hemispheres of your brain connect and coordinate. This is the longest phase in the workshop as we will take the time needed to answer everything.
Phase 2: Map your Life Path
Duration: 4 hours
Content: 3 lessons, 3 templates
We will go through learning about a series of frameworks with proven success like "Find your Why" and "Ikigai", but not only. The perfect blend of all these frameworks made me come up with the most efficient way to map a path that anyone can create and follow. This includes templates and practical tools to get you into action.
Phase 3: Take Action in your New Life
Duration: 4 hours + Lifelong implementation
Content: 3 lessons, 1 template, 1 worksheet, 5 video resources
Once your path is clear, there are methods to create a real plan and stick to it! You will also be part of an online community support to hold yourself accountable and regular check ins to make sure you get the help you need to implement your vision.
Rethink Your Life Method
I've refined the most comprehensive method based on 20 years of trial and error, learning, reading, sharing with experts, and working with people from all walks of life.  
The workshop takes place in 3 Phases with clear guidance and practical tools to allow you to immediately see a clear path forming as we complete the fist session. The online workshop is self-paced but follows the exact timing we follow in person, so everyone in the community support platform will have gone through the same process.
The Rethink Your Life workshop is a pivot in your life and allows you to see and plan where to go next, create a timeline and tools to implement. However, this is only a first step in your big changes and expending your comfort zone to grow is a lifetime journey.
I've packaged this workshop to help you get the life you want. 
$240
Online DIY Guided Workshop
WHAT TO EXPECT
√ A Clear Method
The Rethink Method has been tested and successful over and over for different types of people over the last 15 years. 
√ Deep Work
You are the only one doing the work. I am only here to guide you and have conversations that can get you unstuck.
√ Impact on your Life
You will most likely change many things after taking the workshop, be open to anything coming your way. 
WHAT NOT TO EXPECT
Χ

Someone else giving you Answers

I or no one else will give you answers or tell you what you should be doing with your life. You will be guided to find them yourself.
Χ

A Therapy session

Some people will find emotional roadblocks while going through the workshop. I am NOT a therapist, but we will find areas to work on with a specialist. 
Χ

An Overnight Change

Changing your life is a big topic and it takes time and this workshop is a big first step into this change. What will change fast is your mindset, which is huge!
RETHINK YOUR LIFE WORKSHOP
Ready to define your life on your own terms?
Custom Roadmap
You will get a very specific roadmap to follow so you can customize yours
20+ Videos
Your are getting lifetime access to videos I created just to guide and support you
Community Support
You will have lifetime access to a growing community support
Goals Setting
You will get templates and tips to set goals, create action plans and stick to them
"Whatever the mind can conceive and believe, it can achieve."
Napoleon Hill
HAPPY NOTES
Hear it from more people I've supported
"What I loved about the Rethink Your Life Workshop is that it helped me visualize in a very concrete way."
Finding a real purpose in my professional path is not something I grew up thinking about.
I never saw a clear bridge between what I love to do/ the type of life I want to live vs. my professional plan. I always felt that I had to take a job, work for someone else's project, or work for money to fit in a box. I've always done a lot of personal development but never was this work linked to my career ambitions. What I loved about the Rethink Your Life Workshop is that it helped me concretely visualize this bridge between personal and professional happiness. Nathalie asks very concrete questions and puts you in everyday life situations that truly helped me understand what I lacked to accomplish the "happy bridge," as I call it.
Victoria
Social Entrepreneur
"I went from struggling alone to valuable guidance with Nathalie"
When launching my startup 4 years ago I was so lost with the different people I had to hire to have effective marketing, spending hours online to figure it out. Meeting Nathalie was a game-changer as she helped map out what I needed for my business and worked with me almost as a team to get things done and launched.
Leo
Founder e-commerce
"Always a pleasure working together with Nathalie on new projects"
Over the years that I have worked with Nathalie, I have always been impressed by her incredibly entrepreneurial mindset and ability to get things done. She's not afraid of getting her hands dirty, and she uses her attention to detail to execute fantastic products that people love. Always a pleasure working together with her.
Nicholas
Creative Entrepreneur
"Thankful for the clarity I got from her to help me digest Branding and Marketing"
My job is to do my job as a lawyer, and I am so glad I could count on Nathalie to guide me through what she does best: marketing. She made things easy for me to understand and implement even with zero knowledge of how to launch my firm.
Sarah
Lawyer
"If you're considering working with her on a project, make sure you're ready to bring your 100% A-game"
Nathalie has left a bright spot in my business. Working with Nathalie is a dream because she only takes on the most exciting creative projects with clients of the highest caliber. Besides having a work ethic that is second to none, her eye for detail and dedication to her craft are inspiring. She brings out the best in everyone she works with and manages to turn every final project into a work of art.
If you require her services, you can be sure to expect nothing short of excellence.
Jennifer
Service Provider
"We feel at peace knowing Nathalie represents our company in public"
"Nathalie's work ethic, vision, and personality are what make our organization's marketing a success. We know we can trust her, and trust her with our brand's image out in the world, and the work she delivers is the added bonus."
Martin
Founder & CEO 
18
Years of Designing my dream life, re-aligning when needed
100+
People who trusted me with their lives/businesses
6
Different workshops and courses created so far
20
Years of self-work, mindset shifts, life learnings
ABOUT ME
Hi again! I'm Nathalie
I've been a service-providing entrepreneur for over 18 years and have helped dozens build strong businesses that stand out. As I worked with clients and built my brand, I realized there was more to life than just business. I became increasingly concerned about the environment and the impact that humans were having on it. So, I started educating myself about sustainable development and sharing my knowledge on social media, 2 podcasts, and other work groups. I also recognized I've seen the world differently than most since a young age, always challenging what people called "normal." This is why I am building a community of like-minded individuals committed to making a difference, those who have what I call the Rethink Mindset.  
My company and personal brand are known for their commitment to social responsibility and environmental stewardship. I'm proud to have built a business that helps others succeed and make a positive difference. The bigger goal is to give back to those who need it the most, amplify the voices of the unheard, and speak for the voiceless (animals). I'm mainly driven by SDG14: Life Below Water and SGG15: Life On Land.